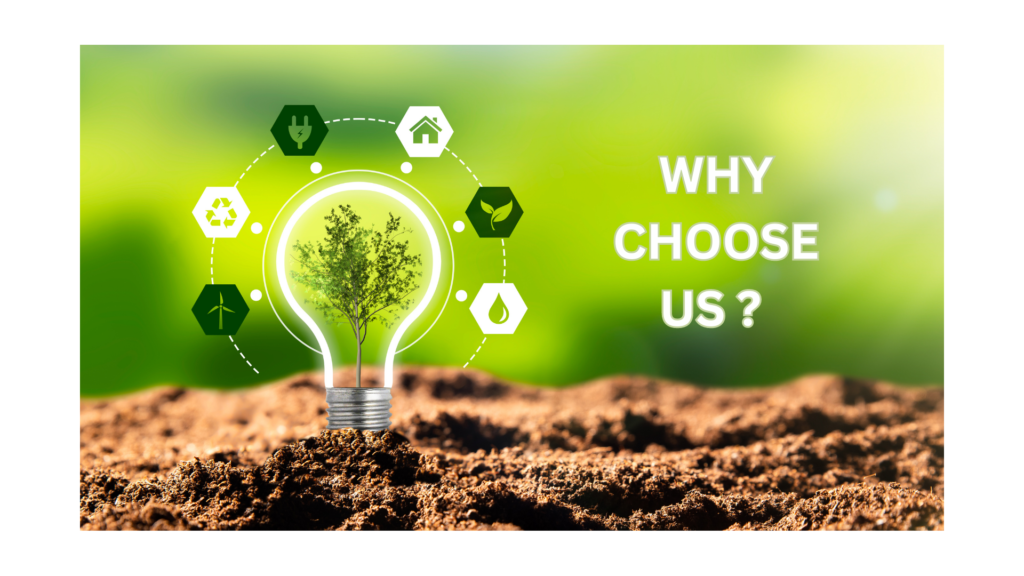 The Best Lab for Biodegradable Plastics Testing
Meta Description: Looking for accurate and reliable biodegradable plastics testing? Discover why our lab is the best choice, with highly experienced scientists, state-of-the-art equipment, and certifications. Contact us today!
Introduction :
In the world of biodegradable plastics testing, finding the right lab is essential to ensure accurate and reliable results. With numerous labs claiming to offer the best services, making the right choice can be challenging. At our lab, we are confident that we are the perfect fit for all your biodegradable plastics testing needs. Here's why:
Highly Experienced Scientists :
When it comes to bioplastics research and testing, experience matters. Our team of scientists boasts over 20 years of expertise in the field, providing accurate and reliable results to our clients. Their extensive knowledge and understanding of biodegradable plastics make them one of the most reputable and knowledgeable teams in the industry.
1000+ Citations :
Our scientists have published over 1000+ citations in research papers and articles on biodegradable plastics. This impressive track record demonstrates their commitment to advancing the field and staying updated with the latest developments. By choosing our lab, you benefit from the insights and expertise gained from these extensive research efforts.
State-of-the-art Equipment: 
We pride ourselves on having the latest technology and equipment in our lab. Our state-of-the-art infrastructure includes cutting-edge tools like the ICP-MS machine. This advanced technology allows us to provide highly accurate and precise measurements of heavy metals in biodegradable plastics. With our top-notch equipment, you can trust that your testing results will be of the highest quality.
Big Infrastructure :
At our lab, we have invested in a large infrastructure to cater to a greater volume of samples. This means we can handle your testing needs efficiently and provide quicker turnaround times without compromising accuracy or reliability. Our commitment to delivering timely results ensures that you can meet your project deadlines without any delays.
Certified by NABL ISO 17025, IAS, and BIS :
Quality and accuracy are of utmost importance in biodegradable plastics testing. Our lab is certified by ISO 17025, IAS, and BIS, ensuring that we adhere to the highest standards in our testing processes. These certifications serve as a testament to our commitment to providing reliable and trustworthy results to our clients.
Extensive Biodegradation Testing Experience :
With a track record of over 400+ biodegradation tests conducted for clients worldwide, our lab has established itself as a trusted authority in the field. We have worked with a diverse range of clients, testing various products such as polymers, fibers, oil, chemicals, and more. Our extensive experience enables us to tackle complex testing requirements with confidence and deliver accurate results.
Dedicated to Biodegradation and Compostability Testing:
Unlike other labs that offer a wide range of testing services, our lab is solely dedicated to biodegradation and compostability testing. This specialization allows us to focus our expertise and resources on these specific areas, ensuring that we are at the forefront of advancements and best practices. By choosing our lab, you gain access to a team that is fully committed to delivering exceptional biodegradation and compostability testing services.
Comprehensive Testing for Various Materials :
Whether you need to test polymers, fibers, oils, chemicals, or other materials, our lab is equipped to handle it all. We understand the unique characteristics and requirements of different materials, and our testing protocols are tailored to ensure accurate results specific to each material type. By entrusting your testing needs to us, you can be confident that your product's biodegradability and compostability will be thoroughly evaluated.
Collaboration with R&D Teams :
In addition to our testing services, we also collaborate with research and development (R&D) teams to assist during the developmental phases of product innovations. Our experienced scientists work closely with R&D professionals, providing valuable insights and expertise to troubleshoot challenges and optimize biodegradable product formulations. This collaborative approach ensures that your products meet the highest standards of biodegradability and compostability.
Cost-Effective Solutions and Timely Reports :
We understand the importance of cost-effectiveness and timely reporting in the industry. Our lab offers competitive rates for testing services without compromising on quality. We prioritize efficient processes and quick turnaround times, ensuring that you receive your testing reports promptly. Our commitment to delivering accurate results in a timely manner supports your project's progress and regulatory compliance.
Conclusion :
When it comes to biodegradable plastics testing, choosing the right lab can make all the difference. At our lab, we stand out from the competition with our highly experienced scientists, state-of-the-art equipment, and certifications from leading industry organizations. You can have confidence in the accuracy and reliability of your testing results when you choose us. Contact us today to learn more about our services and how we can assist you with your biodegradable plastics testing needs. Contact us today to experience the exceptional biodegradation and compostability testing services we offer.
Keywords : biodegradation testing, compostability testing, dedicated lab, extensive experience, specialized testing, polymers, fibers, oils, chemicals, R&D collaboration, cost-effective solutions, timely reports, biodegradable plastics testing, experienced scientists, state-of-the-art equipment, certifications, accurate and reliable results, ISO 17025, IAS, BIS, timely reports, ISO 17088, IS 17899T