Welcome to Enviro Remediation & Research Laboratory (ERRL), your one-stop destination for comprehensive interdisciplinary scientific analysis in the field of environments. We take pride in our team of qualified and experienced scientists who are committed to unravelling the mysteries of the environment.
Our state-of-the-art environmental, biodegradable, and compostable product testing laboratory is equipped with cutting-edge technology to ensure accurate and reliable results. We offer a wide range of services, including research and development (R&D) of biodegradable and compostable products for manufacturers.
With a focus on sustainability, we strive to contribute to a greener future by promoting eco-friendly solutions. Our sophisticated instruments enable us to conduct analysis covering all aspects of the environment, such as water and wastewater analysis, air analysis, soil analysis, plastic biodegradation, toxicological assessments, and microbiological analysis.
At ERRL, we adhere to international standards and methods (ISO, APHA, MoEF, NACE, ASTM, etc.) to maintain the highest level of precision in our analyses.
Our commitment to innovation and progress is evident through our dedicated R&D section, which actively explores new techniques and advancements in the aforementioned fields. We are passionate about staying at the forefront of environmental research and fostering sustainable practices.
Whether you are an individual, a business, or an organization seeking reliable environmental analysis and solutions, ERRL is here to support you every step of the way. Let's work together towards a cleaner, healthier, and more sustainable planet.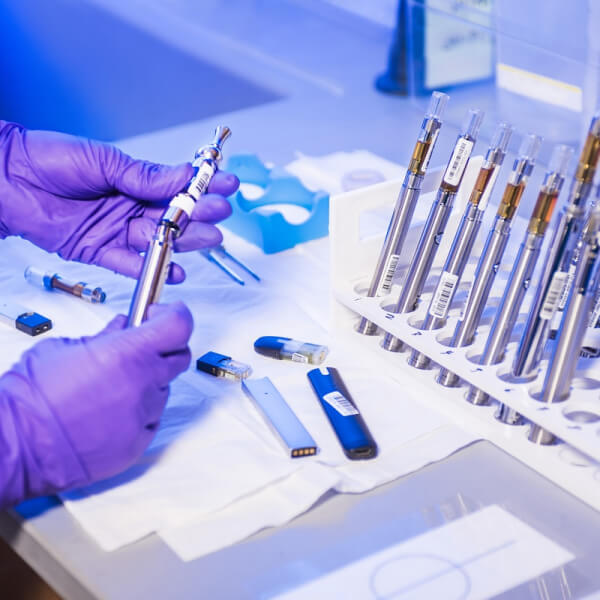 Id elit mauris neque, purus dui turpis gravida id viverra nunc sit risus quam ornare et massa viverra porta risus justo lectus morbi pulvinar non bibendum nisl quisque donec nunc facilisis fermentum.
01. Blood Bank & Chemistry
Nulla viverra egestas sapien mollis a molest ullamcorper aenean.
02. Coagulation & Cytology
Magna non in suspendisse arcu, lacus ut euismod arcu velit amet lacinia.
03. Hematology & Histology
Est velit cursus eu in amet tortor, in egestas tortor euismod diam.
Contact us today at contact@errl.co.in to explore the possibilities and make a positive impact on the environment.
Keywords : Enviro Remediation & Research Laboratory, ERRL, scientific analysis, environments, interdisciplinary, qualified scientists, environmental testing, biodegradable products, compostable products, R&D, sustainability, cutting-edge technology, water analysis, air analysis, soil analysis, plastic biodegradation, toxicological analysis, microbiological analysis, international standards, innovation, environmental research, sustainable practices.